LOVELY OLD WERTHEIM UPRIGHT - $2300

0476 428 052

This piano has been extensively renovated.

The result is a very attractive piano (see pics) with a lovely tone and an even touch.
Piano has also been regulated and tuned to concert pitch (A440)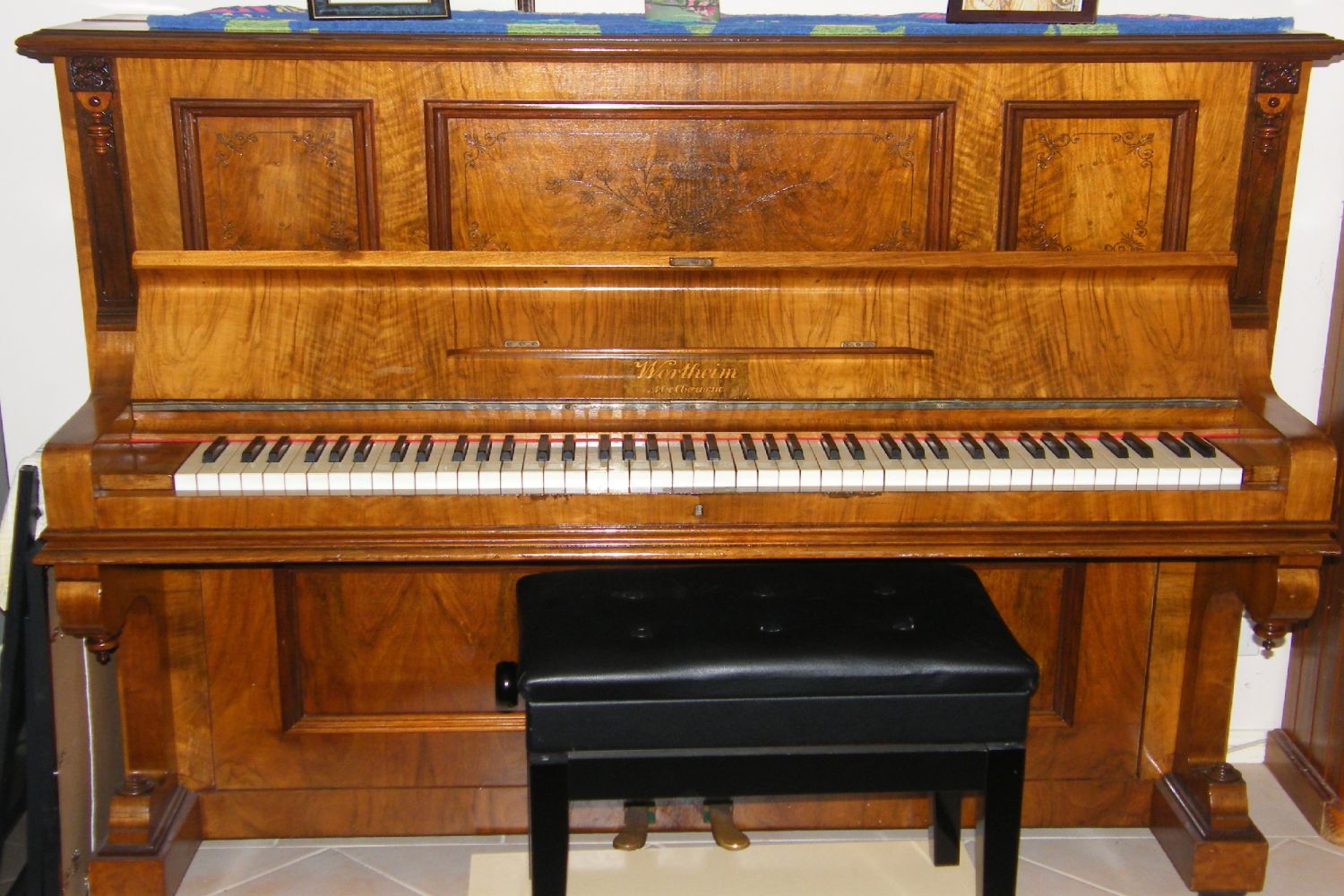 Price includes:
Adjustable stool
Pedal board (upright pedals are usually too high)
A free tuning (probably some weeks after delivery.

We can discuss a time to suit you)
Renovations Include:
New bass strings
New hammers
Re-felting of dampers
Replacement of bridge felts
New hammer butt springs
New bridle tapes
Complete sanding and re-varnishing of outer case
New balance rail and front rail punchings
New hammer butt felts
New hammer butt cushions

Other new felt and cloths include:

New backrail cloth, new hammer rail cloth and felt, as well as new key-slip rail cloth.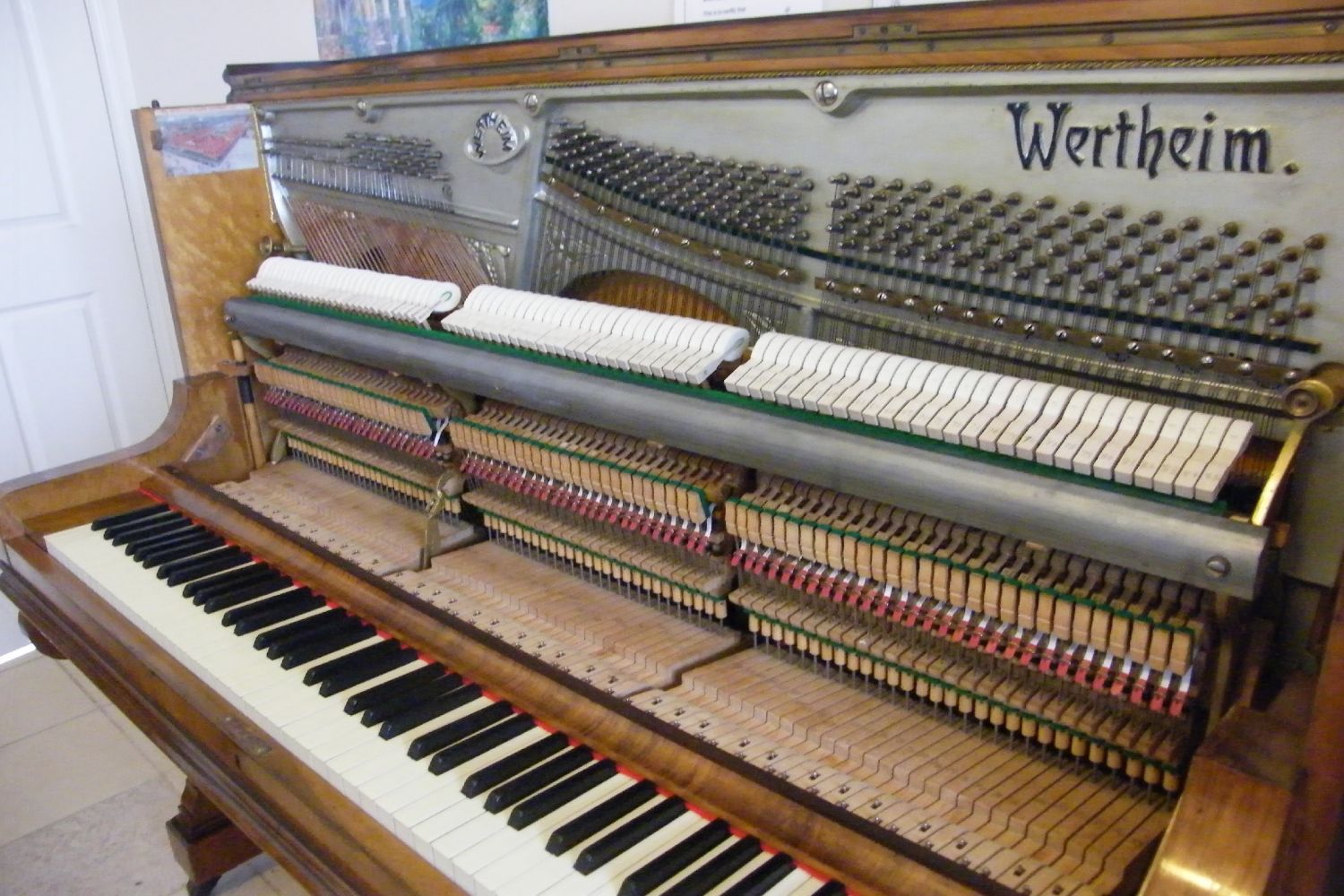 Just about any felt or action parts which were worn or missing have been replaced with new ones.

Other repairs include: tightening of a new tuning pins (most pins fairly tight) & replacement of a few treble strings.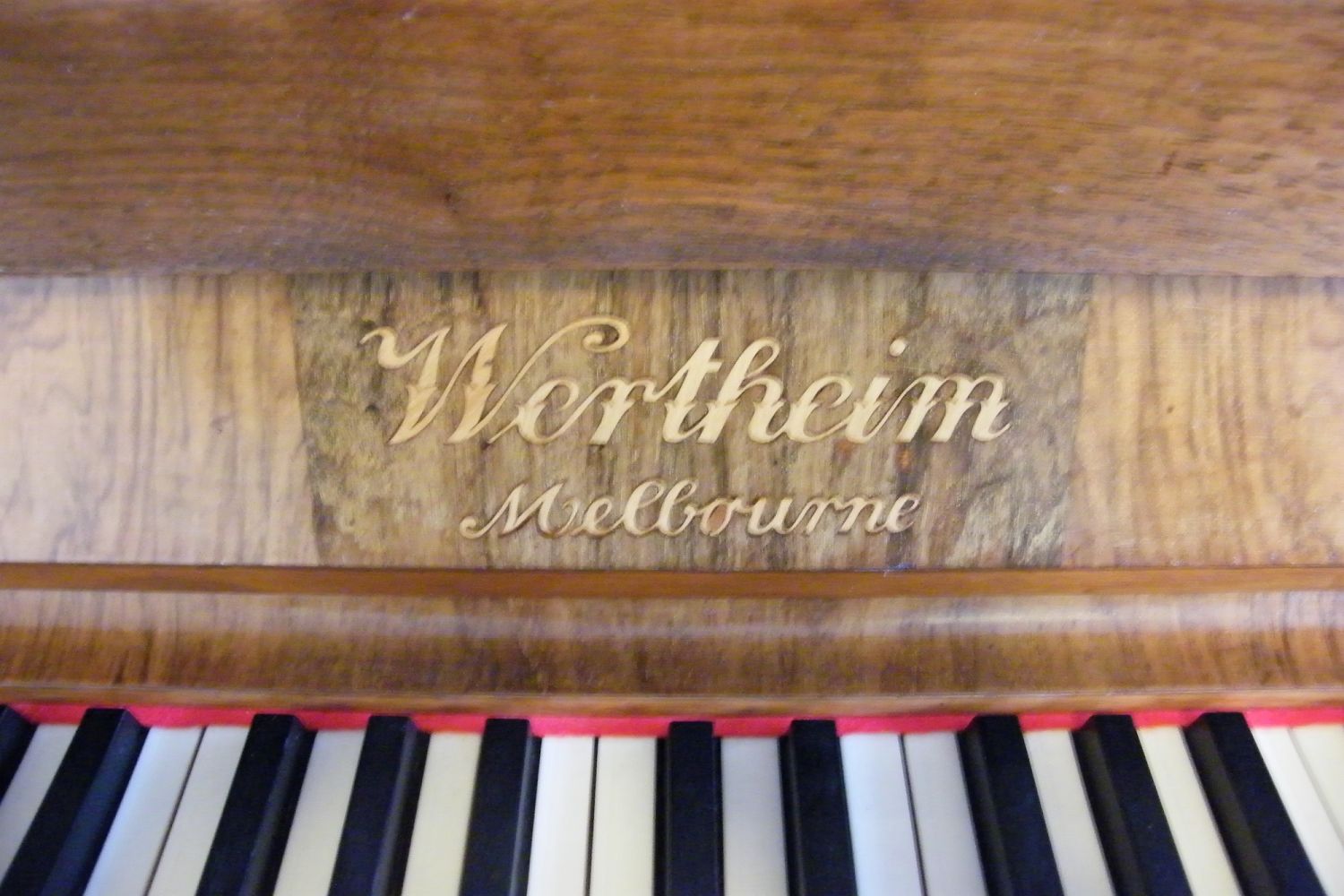 Interested?
Contact Chris on
0476 428 052
and we can arrange an inspection.
Moving the piano:

Cost of moving not included (sorry!).

I would strongly recommend that you contact a piano specialist for this.

I can provide the names of piano movers if you need.